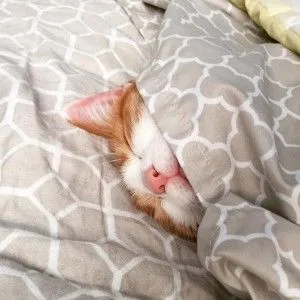 Animal Wellness Veterinary Center is a full-service, small animal hospital, with a holistic bend. We see mostly dogs and cats, but also small exotic mammals like rabbits, guinea pigs, chinchillas, hedgehogs, hamsters, ferrets, and sugar gliders. We serve a discerning clientele primarily from Norwalk, Wilton, Weston, Easton, Westport, Fairfield, Darien, Greenwich, Stamford, New Canaan, Ridgefield, but also have clients all over the country. Animal Wellness Veterinary Center is a full-service, animal hospital with a holistic bend, dedicated to improving the lives of your pets. We are passionate about nature and its wonderful abilities and try to support, rather than interfere with, health and healing. We help pets get healthy and stay healthy with integrative therapies like nutritional supplements, herbal remedies, and homeopathy. It is our goal to help every pet live their best life!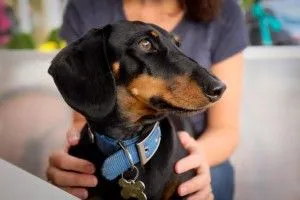 Our clientele is discerning, and come to us seeking a comprehensive evaluation and effective plan to maintain or restore their pets health. We believe in providing more individualized attention which is why our appointments are longer than other veterinary hospitals. We subscribe to taking the time to get to know you and your pet, so we can tailor a health protocol for each pet as an individual and we wholeheartedly reject cookbook medicine or following protocol that you would frequently find in the corporate-owned practices in our area. Most of our clients are open to alternative and less invasive treatments. We believe that "less is more" when it comes to vaccinations and medications. We trust in the body's fantastic ability to stay well and get well with the proper support. We help to support emotional well-being of all those within our walls, which is why we feel more like home and less like a hospital, we don't wear white coats, we don't try to restrain your pet, we help hold your hand too, and believe it is important for our staff to be invigorated and happy as well, and therefore provide a positive work environment and healthy work/life balance for our staff which is why we only have Saturday hours once per month.
Location:
Up around back (behind Al's Warehouse Liquors) at
570 Main Ave
Norwalk, CT 06851
on route 7 (between Wal-Mart and DMV)
Directions:
From South – take the route 7 connector North to the highway end (Grist Mill Rd) and make a right at the light, then your first left and we are on the right hand side just past Hilton Garden Inn.
From North – take route 7 south just past Town Fair Tire on the left hand side.
Hours: Office appointments are scheduled during the following hours:
Monday through Friday 9:00am – 5:00pm
Every fourth Saturday 8:30am – 12:30pm
Your pet is seen by appointment only. Please call us to schedule an appointment. If you have special needs outside of this schedule, please let us know as we may be able to accommodate you.
Drop-in tours are welcome any time.
Visiting a hospitalized pet is welcome any time.