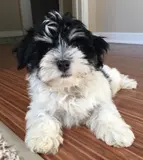 In your search for a veterinary facility, we believe you should expect high quality care as well as great service. Our goal has been to assemble a veterinary health care team committed to providing exceptional client service and veterinary health care. Our commitment to you is to continue to offer our world class service, and exceptional veterinary care, in a state of the art veterinary facility, which feels more like home than a medical office.

Your pet's annual check-up will include a thorough history, a head to tail physical exam, and plenty of time for conversation to allow us to recommend what is right for YOUR pet. Please be prepared to tell us exactly what kind of food(s) your pet eats, along with treats, medications, and supplements they are currently taking. This will help us help you take care of your pets the other 364 days of the year. Well pets over 1 year old should come in for the annual exams fasted, which means no food or treats for at least 6 hours prior to their visit (water is fine). We typically recommend annual screening blood work to allow us to better assess hidden organ disease, heartworm disease, and exposure to tick diseases. For dogs over 6 years old, we would love if you could also catch a first morning urine sample and bring it with you to your appointment.

Our staff are calm, and compassionate and willing to explain all the procedures your pet undergoes. Both you and your pet should feel comfortable here as we subscribe to low stress handling for all.

Dr. Alvarez may refer you to a specialist, veterinarians who have completed advanced studies in specialties such as internal medicine, surgery, and emergency care, if your pet must undergo a procedure that requires more precise knowledge and experience.